Belleza got Bento, Baby!
Hey guys! I'm SO excited about this post today! After months and months (years? it feels like eons!) of waiting, the female
Belleza
bodies finally got an absolutely incredible, HUGE update! You can find all of the info about it --->
HERE
. For those of you who know me well, or know me inworld, my excitement will come as no surprise; the
Belleza
bodies are absolutely my favourite bodies on the grid, especially the Freya body! A very dear friend of mine bought me the pack of bodies when they were still sold in an all-in-one pack, and I just fell in love with Freya. They're all gorgeous, but nothing (in my mind) beats the lovely softness you can achieve with that body! But, enough about me! This brand new update introduces a whole slew of new features:
Bento hands
Targeted appliers
Omega Evolved
Mesh Nipple Button on Alpha Tab
Updated skin appliers for improved neck blending
Improved Materials Adjustment Options for Skins, Nails and Layers
Fixed Mesh Nipple Issue
Fixed Kill Scripts Issue
Fixed Nipple Tinting Issue
Updated applier system
Updated auto hide system
Holy crap, right?? I've been playing with these new features since I got the update, and I'm in love once again!
*Note: I have not retouched these photos in any way. The only alteration is the black strip and my avatar name at the bottom. Everything you see in the photos is as it will be inworld.*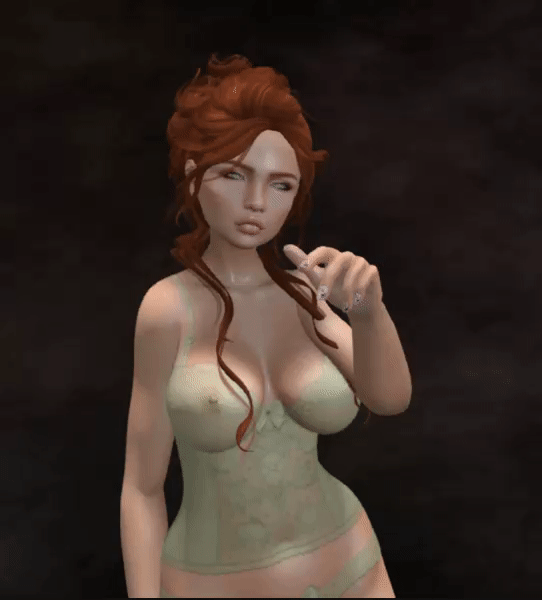 BENTO!
STYLE CARD
Skin
:
Belleza
- Zoe - Pale - FLF makeup (previous FLF item)
Shape
:
Dollfactory
- Izzy Shape
Body
:
Belleza
- Freya - Full version
Hair
:
Truth
- Zoya - Fatpack/Gingers (previous VIP group gift)
Lingerie
:
Sn@tch
- Moonfae Lingerie - Pastels (OMEGA appliers)